KAYAKSURF Instructor Course in ITALY
CURSO PARA INSTRUTORES DE KAYAKSURF / Itália by Paolo Bartoloni




Fotos de Gabriele Tagliaferri



As condições não estavam as melhores mas o objectivo era a formação. Francesco Socci, Fulvio Guarino e Paolo Bartoloni frequentaram um curso de formção em kayaksurf no dia 8 de Maio na zona de Donoratico, NW da Itália. A iniciativa pioneira foi teve a chancela da Alleanza Sportiva Italiana (ASI)sendo Paolo Bartoloni formador da ASI. O kayaksurf na italiano está em curva ascendente e a formação aí está para consolidar a caminhada. Fotos de Gabriele Tagliaferri. Bom trabalho!

The conditions were not perfect but the aim was the formation. It was last May 8th, in Italy (NW in Donoratico area). The pioneer initiative was organized by the Italian Sportive Alliance where Paolo Bartoloni - NEWS TEAM kayaksurf.net - is instructor. For more informations about this course (and future ones), get in touch with Paolo Bartoloni (Formatore ASI settore Canoa delegato Centro Italia ASI settore Canoa. paolobart@gravitazero.info ) and Massimiliano Boninsegni (Resp. Settore Canao Nazionale ASI) max@gravitazero.info . The photos are from Fotos de Gabriele Tagliaferri.


Mais informação em

/

More info on:



GRAVITA ZERO BLOG: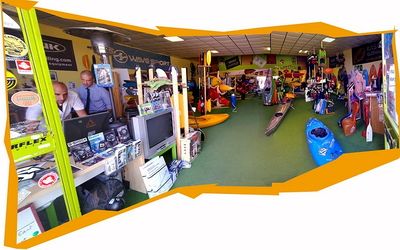 Grazie Paolo!



KAYAKSURF BASQUE COUNTRY


Boas ondas!

luis pedro abreu

http://www.kayaksurf.net/