ESKA - NEW WEBSITE ONLINE!
NOVA IMAGEM DO SITE OFICIAL DA ASSOCIAÇÃO DE KAYAKSURF DA COSTA ESTE DOS EUA
O kayaksurf norte-americano está repartido pelas duas costas, a Atlântica e a do Pacífico. Do lado de cá, Costa Este, são mais afectados pelas intempéries climatéricas e o swell não é habitualmente tão bom como o da costa Oeste. Apesar de tudo, a ESKA tem desenvolvido uma trabalho notável na promoção do kayaksurf.
It's the new image of the official ESKA website. Reports, photos, events and all the news about kayaksurf on the East Coast of US. Check it out! You just have to CLICK on the top image! All the best for your events!
Joey Hall, presidente da ESKA, já foi entrevistado pelo kayaksurf.net e é presença habitual em Mundaka. Desta vez, enviou-nos a sugestão de visita ao site oficial da ESKA que tem agora uma nova imagem.
Podemos ver também algumas fotos do evento "Surf City Smackdown" que o kayaksurf.net apoiou.

Photos: Charles Salters and Joey Hall


Smackdown event / Some photos by ESKA team
Russ Buskirk
Russ Buskirk
Charles Salters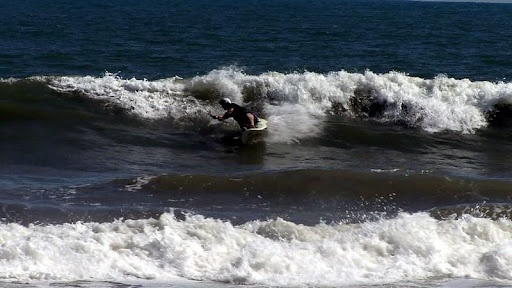 Gordon Rock

Podem visitar o report oficial do team ESKA clicando em baixo!
Thanks Joey! All the best for your next comp in Folly Beach!

Etiquetas: COMPETIÇÕES, ESKA