CHRIS HARVEY ON WATERTECH TEAM
CHRIS HARVEY NA WATERTECH

Chris Harvey / Photo: Tim Harvey
Vencedor na classe HP em Santa Cruz, Califórnia, 2007 e 2008, Chris Harvey é um dos mais prodigiosos kayaksurfistas da actualidade. As suas manobras já foram capa da Kayak Session e a exposição mediática que consegue é fruto de um grande trabalho desportivo com muito talento à mistura. Apostado numa nova fase da sua carreira, o inglês confirma agora o patrocínio com a portuguesa Watertech. Parabéns a ambas as partes envolvidas e todo o sucesso!
Em breve, mais novidades...

Chris Harvey confirms his new sponsorship but, himself, has a message to us: "Firstly a big thanks to Malcolm at Mega for his support over the last few years. However, i'm really excited to join the team at Watertech and start on a new journey. There's a new boat on the way and i'm looking forward to getting out in the ONA. I'm especially excited to get involved in the design process and work with the guys at watertech to drive the sport forward... watch this space over the next few months!"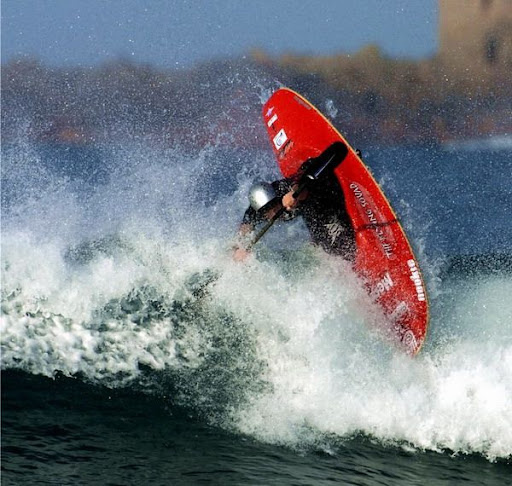 Chris Harvey / Photo: Tim Harvey
CAMPEONATO BRASILEIRO DE CANOAGEM EM ONDA

/

KAYAKSURF FROM BRAZIL