RANDOM KAYAKS IN EUROPE with FUTURE KAYAKS
RANDOM KAYAKS NA EUROPA com a FUTURE KAYAKS
Steve Farthing / photo by Tim Harvey

A novíssima RANDOM kayaks de Darren Bason (sediada na Austrália), foi uma das grandes sensações do Mundial de Kayaksurf 2009. Steve Farthing venceu com um Evolution da Random a classe Masters HP e Darren deu espectáculo todo o campeoanato. No mercado europeu, a marca irá ser representada pela Future Kayaks de James Hawker. Mais em baixo o link para a Future.

Future Kayaks will be manufacturing the Random Evolution in the UK and Europe. Demo kayaks will be available in the UK within the next few weeks, I can be contacted at james@futurekayaks.com for anyone that is interested. Information on the boat is available at http://www.surfkayaking.com.au/

The kayak has been designed by Darren Bason in conjunction with a waveski manufacturer in Australia. It was introduced to people at the Worlds this year with some impressive surfing by Darren and Steve Farthing. The boat is another step forward in surf kayak design, with a shape that has been refined through years of waveski development, now enhanced with Darren's kayaking expertise. I don't need to put too much description here, the photos speak for themselves- this boat flies!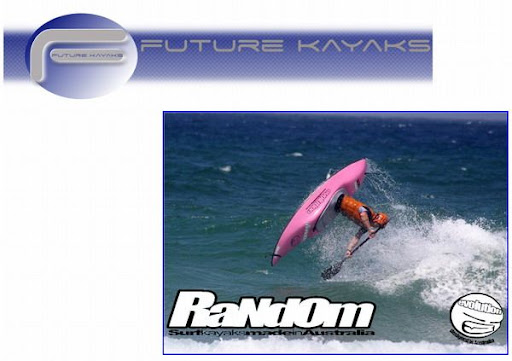 CLICK ON THE IMAGE AND VISIT FUTURE KAYAKS



There will be a range of different specifications from an affordable entry level kayak to an extremely light and stiff advanced composite structural core construction.

Best Regards,
James.


James Hawker with his Round Pin from Future Kayaks in Santa Rita, Portugal by kayaksurf.net

Thanks James!





KAYAKSURF NA FREESURF

/

KAYAKSURF ON FREESURF MAG



Boas ondas!

luis pedro abreu
http://www.kayaksurf.net/
Etiquetas: FUTURE KAYAKS, KAYAKSURF, RANDOM, SURFKAYAKS