BEST PHOTOS & REPORTS FROM 2009
AS MELHORES FOTOS E REPORTAGENS DE 2009 / ESTE MÊS SERÃO DIVULGADAS!





O cenário é "duro": 42 reports oriundos de países tão díspares como Marrocos, Japão, EUA ou Austrália para além de contemplarem dois Campenoatos Mundias - Kayaksurf e Waveski - e 64 fotos "best off" das muitas centenas que publicamos anualmente oriundas de todo o mundo. É sobre todo este material que a nossa NEWS TEAM vai escolher as 3 MELHORES FOTOS e 3 MELHORES REPORTS de 2009.
O júri de 34 elementos vai votar e escolher as suas fotos e reportagens favoritas e, em Janeiro, divulgaremos os resultados. Podem recordar os VENCEDORES 2008 clicando
AQUI
!
It will be hard to choose among our "best off gallery" with 64 photos and 42 reports! Our great NEWS TEAM will decide who are the best 3 photos and the best 3 reports that were published on kayaksurf.net. You can check the results from last year - just click

HERE!
The results will be published in 2010 January. Till there, keep an eye on our
PHOTO
and
REPORTS
section ;)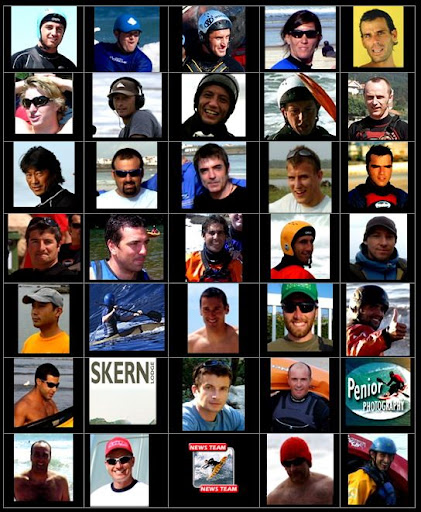 Bom trabalho e BOM ANO NEWS TEAM!

Good work AND A GREAT 2010 NEWS TEAM!
Etiquetas: KAYAKSURF, NEWS TEAM, SURF REPORT, WAVESKI