KAYAKSURF PENICHE by MARC WOOLWARD & CAROLINE JANGANANT
KAYAKSURF EM PENICHE com MARC WOOLWARD
Marc Woolward faz parte da nossa NEWS TEAM e esteve na passada semana em Portugal. Juntamente com Carol Janganant, fizeram parte do roteiro que, entretanto, já tínhamos combinado. Um dos obhjectivos desta viagem era Peniche - Marc estava super curioso por conhecer a meca do surf nacional. As primeiras fotos aqui estão. Marc andou a surfar por Super-Tubos, Meio da Baía e Bocaxica - três conhecidos spots na terra do WCT. Em baixo, um curioso vídeo onde o inglês fica... mal tratado!!

Marc Woolward and Caroline Janganant were in Portugal once more. This time, our NEWS TEAM element, wanted to know better the stage of the WCT - Peniche. He surfed around Super-Tubos, Meio da Baía and Bocaxica - three well known surf spots in Peniche. The photos and the video are from Carol and... you must see the video below: "For the love of shorepound" - coool!


CAROLINE JANGANANT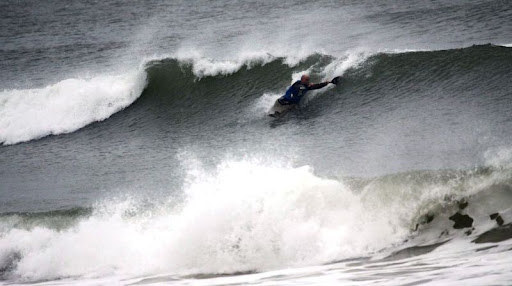 For the love of shorepound from marc Woolward on Vimeo.
Thanks Marc and Carol ;) Hope you liked to be in Portugal again!





WATERTECH NEWS



Boas ondas!

luis pedro abreu
http://www.kayaksurf.net/