NEW INTERVIEW / BRUNO GUAZZELLI in COSTA RICA
COSTA RICA KAYAKSURF TRIP / Bruno Guazzelli reporta com dezenas de fotos!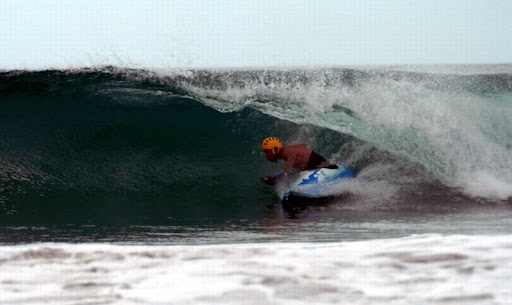 Excelente report de um dos mais activos elementos da nossa NEWS TEAM - o craque brasileiro Bruno Guazzelli Filho. Dezenas de imagens sobre um dos paraísos mundiais do surf e da "Pura Vida". Vale a pena ver e ficar cheio de vontade de visitar a Costa Rica ;)

Great report sent by our NEWS TEAM member Bruno Guazzelli. The brazilien surfer was in Costa Rica surfing beautiful waves and, together with his "crew", took many many photos from one of the best surf spots in the planet. Check out the 4 slide-shows full of photos ;)



CLICK:



Também no 100surf.pt:
Um sítio de luxo na Costa Rica:

Check out this place to stay in Costa Rica:
Obrigado Bruno!


KAYAKSURF GALIZA

/

KAYAKSURF IN GALICIA
Etiquetas: BRASIL, KAYAKSURF, NEWS TEAM, PROMO ENTREVISTA