1st Meeting of Beach Sports / Argentina / Kayaksurf Contest / SURF REPORT
1º Encontro de Desportos de Praia / Mas de Plata, Argentina / Surf Report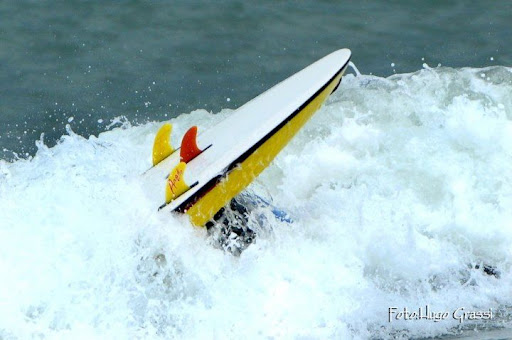 Decorreu no passado fim de semana em Mar de Plata e teve como objectivo celebrar vários desportos de ondas. Claro que o kayaksurf lá esteve! Gabriel Landini - NEWS TEAM kayaksurf.net - envia-nos os resultados da pequena prova/demonstração e as fotos são de Hugo Grassi. Mais em baixo o Slide Show.

It took place last weekend in Mar de Plata, Argentina, the 1st beach sports meeting. Among all the other waves sports, of course that kayaksurf was in! Gabriel Landini - NEWS TEAM kayaksurf.net - sent us the results of this event and the photos are from Hugo Grassi. Below more photos on the slide-show. Enjoy it ;)

-------------

1º Encuentro de Deportes de Playa, 24 e 25 Abril
por Gabriel Landini

Con una importante presencia de publico se llevo a cabo el 1' encuentro de deportes de Playa. En lo que respecta al Kayak se realizaron competencias de SOT 2 open y principiantes y kayaksurf HP donde estuvieron los principales competidores de argentina realizando un expresion session.

Los resultados fueron

1' Jorge Anchorena
2' Juan Manuel Roldan
3' Francisco Mas
4' Gabriel Landini

SOT 2 OPEN

1' Ailen Alabart = Jorge Anchorena
2' Fernando Ferrari = Ruben Farriols
3' Leo Martinez = Bernardo Delgado
3' Landini Gabriel = Diego Lopez

Lo mejor llego Al final donde muchos competidores de las distintas categorias realizaron un surfig grupal todos disfrazados de distintos personajes lo que dio colorido y alegria a un fin de tarde con poco sol y mucho frio.

Un abrazo Gabriel Landini

HUGO GRASSI
Etiquetas: ARGENTINA, KAYAKSURF, NEWS TEAM, SURF REPORT