CIRCUITO NACIONAL de Kayaksurf & Waveski / Ocean Spirit 2010
CIRCUITO NACIONAL DE KAYAKSURF & WAVESKI / 2ª prova / Santa Cruz Ocean Spirit


Decorreu este domingo a segunda prova do Circuito Nacional de Kayaksurf e Waveski. Como sabíamos que as condições do mar iam piorar ao longo do dia – com particular incidência durante a tarde –, todas as mangas foram realizadas até às 15.00. A organização de todos os heats entre os CNKW e o Troféu RPF ficou a cargo de André Delgado – excelente trabalho. Paulo Schmidt e Nuno Gomes geriram a equipa de juízes. Vítor Figueiredo e Jaime Flores - Beach Marshalls – controlaram toda a logística de praia com o inconfundível Jonet como speaker oficial. Um agradecimento especial a todo o staff da Federação Portuguesa de Surf, ao Ocean Spirit Festival e à Federação Portuguesa de Canoagem. A prova foi um sucesso e o Troféu RPF revelou-se uma surpresa com todos os ingredientes para um futuro promissor. Vamos aos resultados e algumas fotos.

It ran today the finals of the Kayaksurf & Waveski Portuguese Circuit and also the finals of the RPF Trophy. Good conditions till the beginning of the afternoon – we know that the wind would become stronger – allowed that all heats ran as expected. The contest ended about 3pm and now, chek the results and some of the (loads) of photos we have. Congratulations for all!!




André Resende & João Maia
andreresende.com / mayasurfshots.com



CIRCUITO NACIONAL DE KAYAKSURF & WAVESKI
2ª prova Santa Cruz Ocean Spirit
Report by kayaksurf.net
01.08.10

RESULTADOS

KAYAKSURF HP

Miguel, Pacheco, Castro and André

1.Miguel Carvalho
2.André Pinto
3.João Pacheco
4.Pedro Castro
5.Hugo Nascimento
5.Paulo Simões
7.Bruno Melo
7.Eurico Viana
9.Higo Paz
9.Francisco Saraiva
9.Nuno Borges
13.Nuno Silva
13.Vasco Paulo
15.Ricardo Fernandes

KAYAKSURF IC


Jonny and Miguel
1.Jonny Bingham
2.Miguel Carvalho
3.Paulo Simões
3.André Pinto
WAVESKI

Castro, Bruno, André and Francisco
1.Bruno Melo
2.Francisco Saraiva
3.André Pinto
4.Pedro Castro

5.Nuno Borges
5.Hugo Paz
7.Jorge Justino
7.Filipe Avelar
9.Francisco Figueira
MAIS ALGUMAS FOTOS

/ SOME MORE PHOTOS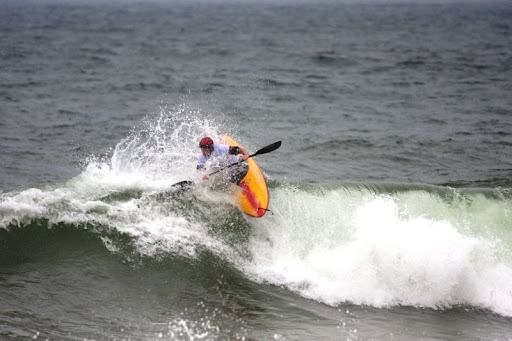 Jonny Bingham

Miguel Carvalho

Pedro Castro

Miguel Carvalho

Eurico Viana

João Pacheco
Paulo Simões
Bruno Melo

"Chapas" on the road ;)

André Pinto

TROFÉU RPF
Boas ondas!
luis pedro abreu
http://www.kayaksurf.net/
Etiquetas: CNKW10, KAYAKSURF, MEDIA PARTNER, SCOSF10, SURF REPORT, WAVESKI