NEW Photos / Kayaksurf & Waveski / Portugal & Australia
NOVAS FOTOS NA GALERIA / Portugal e Austrália
Ed Long by Gustavo Fernandes
Gustavo Fernandes, kayaksurf.net PARTNER e Steve Farthing,
NEWS TEAM
, enviaram-nos novas imagens que já constam na
GALERIA
principal. Em breve, as sequências das fotos publicadas. Estas são só uma amostra ;) Uma das fotos do Gustavo, já está, inclusivamente, na
página de abertura
do kayaksurf.net. Obrigado!



Gustavo Fernandes, our PARTNER and Steve Farthing,
NEWS TEAM
, sent us some new photos. They are already in our main
GALLERY
and one of them is on our
OPENING PAGE
. Soon, we'll publish all the sequence of these photos. Thanks!

Julen Arrizabalaga by Gustavo Fernandes
GUSTAVO FERNANDES ONLINE: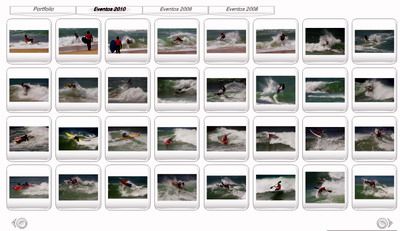 RPF TROPHY

Boas ondas!

luis pedro abreu
http://www.kayaksurf.net/