2010 US Waveski Championships / RESULTS & Surf Report
Campeonato Norte Americano de Waveski / Report de Steve Farthing e Vince Shay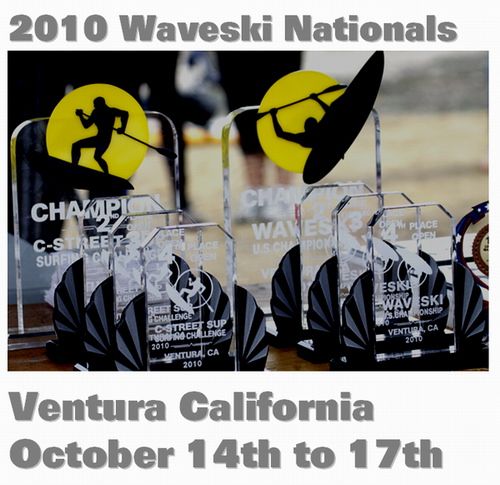 Decorreu em Ventura, na California, mais uma edição do Campeonato Norte Americano de Waveski. Foi no passado fim de semana e a nossa NEWS TEAM não brinca em serviço ;) Texto de Steve Farthing e fotos de Vince Shay com tudo o que de mais importante de passou na California. Mais em baixo, o Slide-Show com todas as fotos!

It run last weekend in Ventura, California, one more edition of the US Waveski Nationals. Our (great) NEWS TEAM sent us all the stuff to publish ;) Text by Steve Farthing and Photos by Vince Shay. Check below all the RESULTS and the Slide-Show with more the photos. Congratulations to all :=)

-------



Vince Shay
www.slocoastkayaks.com

2010 US Waveski Championships
by Steve Farthing

Another spur of the moment decision and I'm off to Ventura in California for the US Waveski Champs. I really should plan these trips out in advance but its kind of exciting trying to get it all together at the last minute, thanks Brian for letting me in. Scouring the net for cheap airfares and V Australia came out in front, the flight was nice pity they decided to leave my ski in Sydney. I hooked up with Blair Moore on Tuesday night and we rented a room at The Crown Plaza, which is right on the beach walking distance from the Comp site. I thought you were only supposed to get jet lag on the way home, 4 hrs sleep and I'm up before sunrise and no ski actually they lost my ski. Anyway all was not lost, ran into Tyler Laustern later that day and got to ride the TL gun.





Steve Farthing



The Competition started on Friday morning or should say competitions as the SUP class was run in parallel on the adjoining peak. 15 minute heats best 2 waves with a beach start for the heats with finals 20 minutes and best 3 waves was how it was going to run. The waves were a consistent 2-3 feet with the odd bigger set and some great rides were had throughout the day. Blair Moore, Tyler Laustern and Fletcher Burton were all standouts conformably making it through to the quarter finals, my ski finally turned up and I also made it through.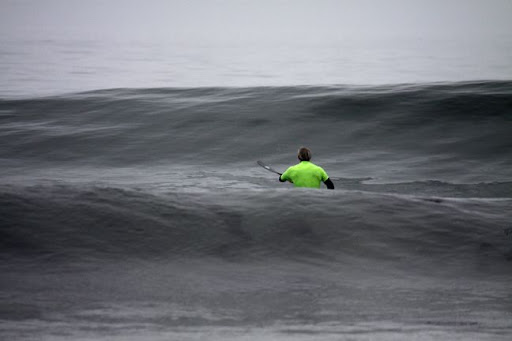 Glass...

Day 2 and the surf was holding a similar size and had glassed off, with the promise of a pulse heading into the finals. Semi final 1 and Tyler and myself battled it out for a place in the final while Semi final 2 saw the shock elimination of Fletcher Burton with Blair and Geoff Jennings progressing through. Final time and the promised pulse had arrived with C street reeling of some nice 3-4 feet waves. We all spread out which was nice Blair on the lefts, myself on the rights and Tyler and Geoff in the middle. I had some great rides with an absolute screamer just before the buzzer. Blair was milking everything out of the lefts and also landed a corkscrew air. Tyler was also ripping but failed to ride out of a big right had air.

There can only be on winner and Blair got the prize from myself, Tyler and Geoff in a high scoring final. Blair also pipped me in the Masters for victory with Tyler taking out the new age division as well as the No 1 US ranked surfer.
Thanks Brian, Roy and Roger for running a great event cant wait for next year.

RESULTS

Tyler Lausten

United States Top Ranked WaveSki Surfers

Tyler Lausten 1
Geoff Jennings 2
Roger Adams 3
Jim Riecks 4
Steve Farthing

OPEN

Blair Moore 1
Steve Farthing 2
Tyler Lausten 3
Geoff Jennings 4
Womens

Wina Duminy 1
Lucy O'Brien 2
NewAge

Tyler Lausten 1
Kevin Mackinlay 2
Jim Gaffney 3
Jason Kozun 4
Seniors

Morne Erasmus 1
Geoff Jennings 2
Francois Duminy 3
Fletcher Burton

Masters

Blair Moore 1
Stephen Farthing 2
Jeff Munson 3
Jim Riecks 4
Grand Masters

Roger Adams 1
Mike Harrington 2
Eric Luhrs 3
Barry La Grange 4
Veterans

Dennis St. Clair 1
Mike Wright 2
Dick Galloway 3
Gregg Butler 4
MERV

Jeff Munson 1
Val Goodfellow 2
Rick Haley 3
Mike Harrington 4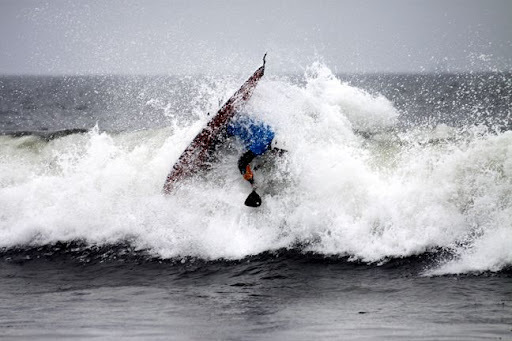 Jim Grossman

Kayak

Jim Grossman 1
Vincent Shay 2
Geoff Jennings 3
Lucy O'Brien 4
SLIDE SHOW / PHOTOS by Vince Shay

Thanks Steve and Vince ;) Great event!

PORTUGAL
Etiquetas: NEWS TEAM, SURF REPORT, USA WEST COAST, WAVESKI