CANAIMA CHILL HOUSE / COSTA RICA / KAYAKSURF INCLUDED!
TXEMA CARRETO APRESENTA-NOS A CANAIMA CHILL HOUSE, COSTA RICA / KAYAKSURF INCLUÍDO!

Txema surfing in Santa Teresa, Costa Rica / Fotos de Juan Carlos

Txema está mais habituado às grandes ondas de Mundaka (onde vive) mas, volta e meia, aí está ele a surfar ondas translúcidas com 28ºC às 8 da manhã. Onde? Na Costa Rica, pois claro. Envolvido no projecto Canaima Chill House, Txema apresenta-nos agora o seu projecto. A Chill House está em Santa Teresa, Península de Nicoya, província de Puntarenas. E a praia... bem ficam as fotos. Visitem a site clicando em qualquer imagem da Canaima.
Txema Carreto is used to surf bigger waves near his house in Mundaka, where je lives but, today, he present us his new adventure: Canaima Chill House in Costa Rica. Situated in the jungle 500 meter from the beach, Canaima Chill House offers both tranquility and silence with a family enviroment. The distribution of the eight rooms allows for complete privacy in each. And do know more? There's a Mega Reflex available for anyone interested in kayaksurf! We must go there... definetly! You can visit the site clicking below on the pictures.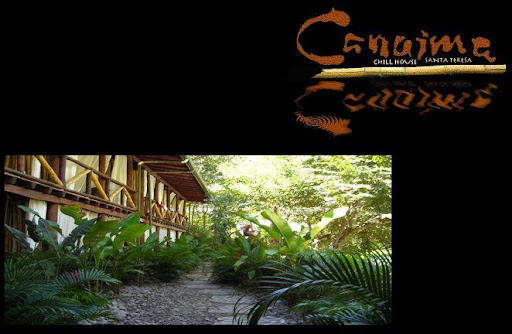 Txema surfing in Santa Teresa, near the Chill House:
Gracias Txema e Juan Carlos e todo o sucesso para a Costa Rica!


KAYAKSURF SESSION + GEOAVENTURA.PT
Boas ondas!
Etiquetas: COSTA RICA, KAYAKSURF, NEWS TEAM