BRITISH SURFKAYAK CHAMPIONSHIPS 09 / REPORT by NATHAN EADES
BRITISH SURF KAYAK CHAMPIONSHIPS / FULL REPORT por NATHAN EADES





Decorreu no fim de semana de 10 e 11 de Outubro no País de Gales e, de acordo com o report de Nathan Eades, tudo correu muito bem. Grande festa depois da surfada e até direito a alguns títulos concedidos nos primeiros "Surf Kayak Awards"!! Destaque para Tamsin Green que ganhou nas duas categorias femininas e Gary Adcok que repetiu a façanha nos Masters. Fica agora o report enquanto aguardamos mais fotos do evento.
It's the report sent by Nathan Eades about the Britis Surfkayak Championships. Besides the competition, there was time to give the very first "Surf Kayak Awards"! Really cool idea. You'll see lots of very well known faces in the photos. Congratulations for all and! Now, the report!

British Surf Kayak Champs 2009 + Surf Kayak Awards
by Nathan Eades


Well it was quite a turn out, with paddlers coming from as far as Jersey, including World Champion Dave Speller. The waves we had hoped for turned up and all the hard work we put into the organisation of the event was rewarded with a little sunshine too! Competitors were provided with tea, coffee and biscuits from Sue and Colin Eades, and the panel of judges saved anybody needing to judge! The first and second rounds of the men, women, masters and juniors were finished by the end of Saturday with semi's and finals planned for Sunday.





Llangenith, Gower Peninsula; Wales / photo by Underground



The first ever surf kayak awards took place in the evening where various prizes were won by well dressed surf kayakers before we all enjoyed some live music compliments of Julia Harris.



Categories and their winners:



Best Photograph- Rider and Most Consistent surfkayaker: Gary Adcock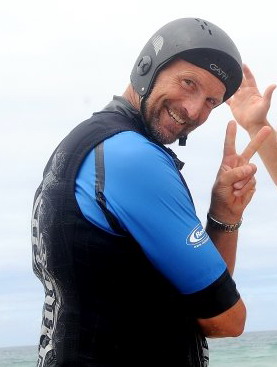 Best Photograph- Photographer: Tim Harvey
Hottest Newcomer: Emma Wynter

Biggest Contribution to the sport: Malcolm from Mega
Media Hog: Nathan Eades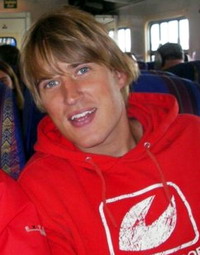 Biggest wipe-out at the British: Arron Layton




Sickest ride during day one of the British Champs: Andy Wildman



I had a great time at the surf kayak awards and hope everyone there did- I'm struggling to remember if people enjoyed as the alcohol consumed has taken it's toll on my brain cells!! The sight of everybody all dressed up in dicky bows and ball dresses will stick in my mind for a long time!
Day two kicked off with a rainy miserable day and on shore conditions to match!! Surfing in these conditions we all had to work hard and some disappointments were inevitable; Dave Speller, Marc Holland, Sam Davenport, and Ben Thomas all left the running's for the men's Short boat at the semi's.
The panel of judges wrapped up in their waterproofs and got on with what must have been a horrible day of judging, but I think we all agree did a fantastic Job!!



A massive thanks to the event sponsors:

Lobster Bob, Nookie Kayaking Equipment, Airtime Kayaks, Canoe and Kayak, and Robson Paddles for putting such a big range of prizes together for the event!

Also a big thanks to Canoe Wales for sponsoring the British Championships this year!



Results:






Long men:
1st James Hawker
2nd Gary Adcock
3rd Phil Watson
4th Dave Speller


Philip Watson

Short Men:
1st Phil Watson
2nd James hawker
3rd Dan Green
4th Nathan Eades



Jon Mount

Long Juniors:
1st Jon Mount
2nd Aiden Brackenbury
3rd Harry Uren
4th James Roberts



Jordan Thomas was 3rd in the Worlds 2009 Portugal

Short Juniors:
1st Jordan Thomas
2nd Harry Uren
3rd Jack Barker
4th Dylan Patherwick



Gary in the middle of Cedric Wynter and Richard Uren

Long Masters:
1st Gary Adcock
2nd Cedric Wynter
3rd Richard Uren

Short Masters:
1st Gary Adcock
2nd Steve Chivers
3rd Andy Wildman
4th Richard Berry



Tamsin Green

Women Long Boat:
1st Tamsin Green
2nd Emma Wynter
3rd Elizabeth Johnson
4th Jenny Long

Women Short Boat:
1st Tamsin Green
2nd Emma Wynters
3rd Naomi James
4th Robyn Pearcy

------------

Congratulations to all! Thanks a ot Nathan and Naomi.





WORLD WAVESKI TOUR



Boas ondas!

luis pedro abreu
http://www.kayaksurf.net/
Etiquetas: KAYAKSURF, NEWS TEAM, SURF REPORT, WALES