KAYAKSURF ZARAUTZ / GUIPUZKOOAKO TXAPELKETA / SURF REPORT
KAYAKSURF ZARAUTZ / GUIPUZKOAKO TXAPELKETA / SURF REPORT de Ainhoa Tolosa


A praia de Zarautz - 20 km para Oeste de S.Sebastian, País Basco - recebeu mais uma prova de kayaksurf. Nomes bem conhecidos da cena internacional da nossa modalidade estiveram presentes. Dois campeões mundiais participaram! E ganharam nas respectivas categorias: Ainhoa Tolosa e Urko Otxoa. Edu Etxeberria ganhou nos IC. Mais em baixo, dois vídeos com imagens do evento.

Zarautz Beach - 20 km West from S.Sebastian, Basque Country - received one more kayaksurf contest. Well known names were present and two world champions won on theis classes: Ainhoa Tolosa Inda and Urko Otxoa. Below, all the results and the videos from the event.


Ainhoa Tolosa by Tim Harvey

Edu Etxeberria by Oskar Martinez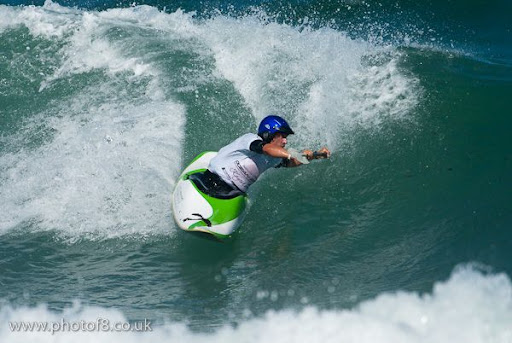 Urko Otxoa by Tim Harvey

Zarautz Beach
Eskerrik asko Ainhoa!
Etiquetas: BASQUE COUNTRY, KAYAKSURF, MEDIA PARTNER, PAÍS BASCO, SURF REPORT