LUKE HOPKINS / SUP in Valley Falls / Tygart River
LUKE HOPKINS / STAND-UP-PADDLE... numa cascata?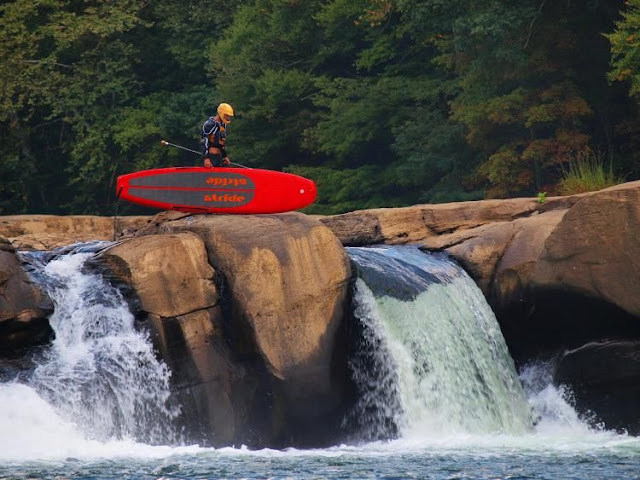 Já entrevistmámos o craque norte-americano em 2005 e agora - tal como Corran Addison - está rendido ao Stand-up-paddle (SUP). Até aqui nada de novo... não fosse Luke gostar de fazer descidas de rio com cascatas à mistura a bordo da sua prancha!! Enviou-nos estas fotos fantásticas com o desejo de dar uma nova vertente ao SUP... acho que conseguiu ;)

We interviewed Luke in 2005 and now, his latest news are from Valley Falls on the Tygart River doing... Stand Up! According to Luke: "The Stand Up Paddleboards being used in this image are Stride Airlite HDs. The Airlite HD paddleboard is specifically design for river use and abuse.

It has a number of unique features that make it the best Stand Up Paddleboard SUP for the river.
1) The board has a unique double layer construction which means it can hit a rock over and over and will be just fine.
2) The Airlite HD has unbreakable fins which make it possible to go out on the river and not worry about being finless.
3) The Airlite HD has a unique high volume design, which means the board is thicker can will ride on the surface of rapids instead of being pushed around by currents.
All this combined makes for the ultimate river stand up paddleboard." Enjoy it!


Simon Robinson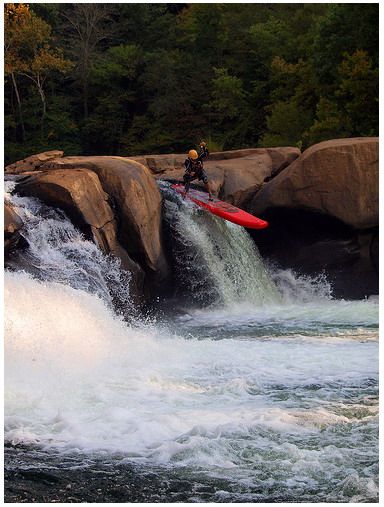 Luke still loves his kayak ;)

KAYAKSURF & WAVESKI

/

WORKSHOP REPORT