RPF KAYAKS / NEW PRICES FOR 2010 / CHECK IT OUT!
SURFKAYAKS RPF / NOVOS PREÇOS PARA 2010 / MAIS UMA ALTERNATIVA DE MERCADO ;)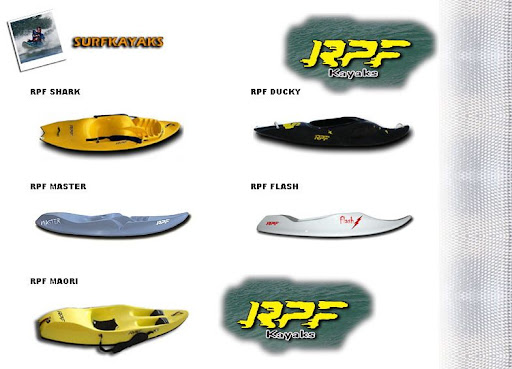 A RPF lança a tabela de preços para este ano com propostas verdadeiramente concorrenciais. Surfkayaks que já deram provas duras de resistência e qualidade na RPF Kayaksurf School e que continuam a fazer as delícias de muitos que surfam com um Shark, um Flash ou um Maori (entre outros). Com preços a partir de 725 euros (já com iva), é difícil não ter um surfkayak para as ondas!

Check out the new prices of RPF surfkayaks for 2010. Starting in 725 euros (VAT included), it's dificult not having a surfkayak for playing in the waves ;) Click below and visit RPF website.


VISIT RPF WEBSITE IN ENGLISH
HERE
!



VISITEM A RPF / CLICAR EM BAIXO