MORE CONFIRMATIONS IN MUNDAKA NEXT WEEKEND ;)
MAIS CONFIRMAÇÕES EM MUNDAKA NO PRÓXIMO FIM DE SEMANA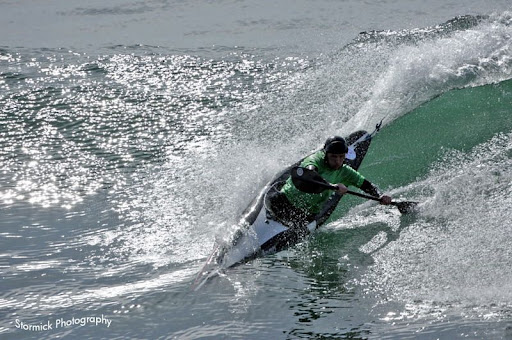 Dessie McGlinchey by Stormick

Para além dos nomes que já confirmámos este ano em Mundaka (Watertech Team), acrescentamos agora à lista mais algumas presenças devidamente registadas. Em peso estará certamente todo o team basco (Txema, Oskar; Luís, Edu, Urko, Ainhoa, Xabi, etc) e da Irlanda do Norte, Dessie também nos confirmou que irão 8 ou 9 kayaksurfistas. Confirmada também, está a presença de Tim Harvey - esse mesmo - o autor das melhores foto-reportagens do Mundial de Kayaksurf 2009 e vencedor da Melhor Foto 2009 publicada no kayaksurf.net (eleita pela nossa NEWS TEAM). Mas vamos a mais algumas presenças (bem conhecidas do kayaksurf.net) que estarão no próximo fim de semana na prova de kayaksurf de Mundaka oriundos da Irlanda do Norte, Guernsey, Galiza e Brasil.

Besides all the names that we already confirmed - Watertech Team - and all the Basque Country Team (Txema, Oskar; Luís, Edu, Urko, Ainhoa, Xabi, etc), here are SOME more confirmations for Mundaka 2010. Dessie also said us that, from Northern Ireland Squad, will go 8 or 9 surfkayakers!! It's gonna be epic ;) More great news, is the presence of Tim Harvey, author of the best Kayaksurf Worlds 2009 photo reports and winner of the Best Photo Kayaksurf.net 2009 (voted by our NEWS TEAM)! Stay now with some of the people that you'll see in Mundaka next weekend from Guernsey, Galiza, Northern Ireland and Brazil.



Javi Diaz by Esther Otero

Jose Piñeiro by Esther Otero

Maurício Borsari by Daha
Dave Du Port by Tim Harvey

Andy McClelland by Dessie McGlinchey

Tim Harvey by kayaksurf.net




WAVESKI



Boas ondas!

luis pedro abreu
http://www.kayaksurf.net/
Etiquetas: BASQUE COUNTRY, KAYAKSURF, MUNDAKA10, PAÍS BASCO