HARRY UREN on Mega Flying Squad
Novo elemento da Mega Flying Squad: Harry Uren
A Mega Flying Squad conta com mais um elemento da nova geração: Harry Uren. Tem dezassete anos, começou a remar com sete e entrou pela primeira vez numa competição de kayaksurf em 2009. Está no segundo lugar do ranking britânico Júnior de kayaksurf HP e no terceiro em IC. Adora o Boost e assegura que vai dar que falar. Parabéns ao craque inglês!
The Mega Flying Squad has one more name on: Harry Uren. He's 17 and started kayaking about ten years ago. After, regarding competing in kayaksurf, properly started in January '09. His career is still very short but strong has we can see: Worlds/National Results - Rankings: British #2 Junior HP + British #3 Junior IC. As Kayaking high's, Harry says "

Surf World Championships '09, Reaching Division 1 SouthWest Polo + Div3 National Polo. Being selected for the England Team. Joining the 'Flying Squad!

". Welcome a board Harry and all the best!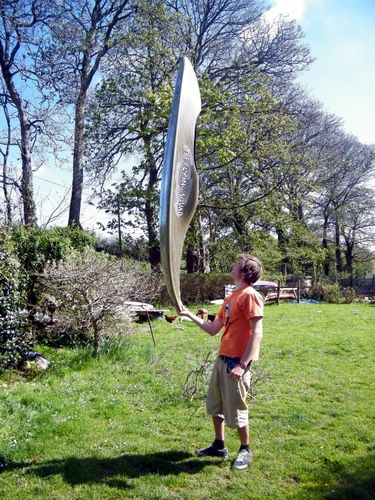 Harry Uren
CHECK THE FLYING SQUAD:
WAVESKI
Boas ondas!
luis pedro abreu
http://www.kayaksurf.net/
Etiquetas: KAYAKSURF, MEGA, MEGA FLYING SQUAD, UK