DARREN BASON & OPHION PADDLES
Darren Bason já rema na Austrália com OPHION!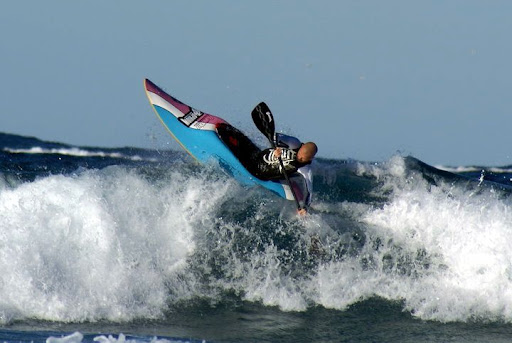 Já tínhamos anunciado há dois meses o novo patrocínio de Darren Bason. O craque inglês multi premiado mundialmente no kayaksurf, está agora radicado na Austrália onde fundou a Ramdom Kayaks. Continua a surfar e a ganhar mas agora, rema com a OPHION Rapture carbon.


We had announced a two months ago that the multi-champ Darren Bason - now in Australia - paddles with OPHION brand. Darren founded Random Kayaks in Australia and continues his great surf like always. According to Sasa Rejec (Ophion owner) "The Ophion Rapture paddle is designed to be dynamic and powerful, while maintaining stability and precision. The new Rapture blade has been made with the extreme freestyle paddler in mind, bringing you the latest in composite materials and unique design." - That's why Darren changed!

VISIT OPHION:

Congratulations Darren and Sasa!



SESSION 2010