2008 BRITISH SURFKAYAK OPEN / 25 & 26 OCTOBER
KAYAKSURF.NET APOIA OFICIALMENTE A FINAL BRITÂNICA DE KAYAKSURF


Depois do Brasil, o kayaksurf.net está a apoiar oficialmente a Final do Campeonato Britânico classe Open, que irá realizar-se em Portrush, Irlanda do Norte.

Apesar dos dias 25 e 26 de Outubro estarem ainda distantes, aqui fica a sugestão para uma viagem às lindíssimas praias da Irlanda do Norte. Não têm o nosso sol mas aqi ficam imagens de East Strand, Portrush, que valem a pena: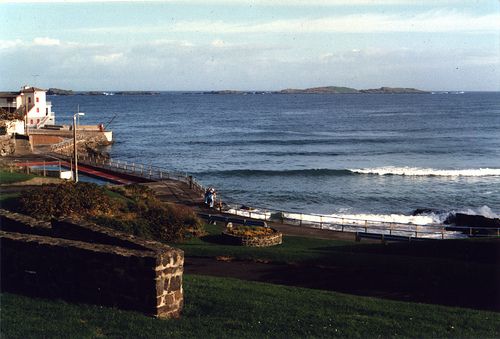 Onde fica?




De lá, teremos os valiosos reports de nomes bem conhecidos do Team da irlanda do Norte como Jonny Bingham, Dessie McGlinchey, Chris Hobson e muitos mais.

Também podem acompanhar tudo pelo site oficial da prova:



Thanks Gerry and all the NI Team! All the best for your comp!


Boas ondas,

luis pedro abreu
http://www.kayaksurf.net/
Etiquetas: COMPETIÇÕES, MEDIA PARTNER, NEWS TEAM