WATERTECH KAYAKS IN HOLY LAND
WATERTECH JÁ SURFA EM ISRAEL


Infelizmente, é por motivos muito negros que Israel não sai das notícias mas, desta vez, trouxemos o seu nome de novo às nossas NEWS por causas bem melhores. Rui Calado, elemento da nossa NEWS TEAM e um dos homens da Watertech, já nos tinha enviado o report sobre o envio de surfkayaks da W para este destino. Agora, aqui estão as primeiras fotos das máquinas a surfarem em águas Mediterrânicas. Mas vamos ao report do Rui:

-----------------

WATERTECH IN HOLY LAND by Rui Calado

One of the biggest rewards of having a kayak brand is to see other people having great fun with our creations...As expected the Israel guys (and girl) didn't wait too long to jump on the new 666's and Lucifer and hit the waves.We've been told that everyone loved the new machines :)And you? Did you ever tried one of our surf machines?

Uma das maiores recompensas de ter uma marca de kayaks é poder ver outras pessoas a curtir à grande com as nossas criações.Como previsto, a rapazaiada (e rapariga) Israelitas não perderam tempo e levaram os novos 666 e Lucifer para as ondas.E todos curtiram ao máximo as suas novos brinquedos :)E tu? Já experimentaste uma das nossas machines de surf?

Pics from the surf session: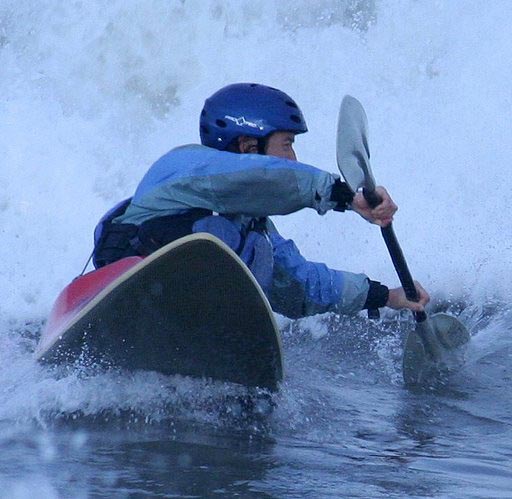 Obrigado Rui!


Podem acampanhar as novidades da Watertech clicando em baixo: