FIGUEIRA SURFCAMP / WEBSITE ONLINE!
FIGUEIRA DA FOZ SURFCAMP / SITE ONLINE!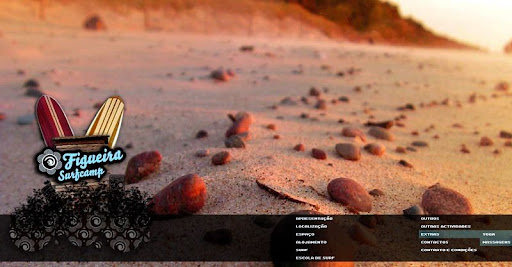 O novo surfcamp da Figueira da Foz já tem o site online com todas as informações. Grandes fotos, sinergias interessantes e muio bom gosto. Pedro Casqueira e webteam estão de parabéns. Vale a pena visitar!
It's a brand new surfcamp in Figueira da Foz and now, the website is already online. Great photos and all the information about the project. Click below for the link:

Para visitar o novo site clicar em baixo /

Click below to visit the site

:
KAYAKSURF / FOTOS
Boas ondas!
luis pedro abreu
www.kayaksurf.net
Etiquetas: FIGUEIRA DA FOZ, KAYAKSURF, WAVESKI