SUNDAY WORLDS REPORT / FIRST RESULTS
MUNDIAL DE KAYAKSURF / REPORT DE DOMINGO / RESULTADOS GERAIS ATÉ AGORA
Kayaksurf "tower" together with the surf and the Kitesurf towers.
Mais um dia de Mundial e a divulgação dos primeiros resultados gerais até ao dia 26 de Julho. Hoje, o vento acalmou - para mal do Mundial de Kitesurf - e das 9h da manhã até às 15h, todos os heats elaborados para o kayaksurf foram cumpridos. A prova continuou a decorrer em dois spots distintos sendo que, no Site Norte, tivemos heats das classes Júnior HP, Femininos IC e Júnior IC. No Site Sul, tivemos os Masculinos IC, Masculino HP (pré-eliminatórias) e Masculinos IC. Amanhã, dia 27, espera-se um grande swell, pouco vento e a melhor sequência de ondas do campeonato.
PROGRAMA PARA AMANHÃ - 27.09.09



- 8.00h: reunião de Capitães de Equipa
- 8.30h: briefing com os atletas
- 9.00h - Início da Competição: Masculinos HP, Júnior HP, Masters HP e Femininos HP.



PRIMEIROS RESULTADOS E ESTATÍSTICAS DO EVENTO

,
CLICAR AQUI
!

Em baixo, mais algumas fotos de Tim Harvey.

-------

One more day of competitions at the Worlds 2009 in Portugal. This day was not too much windy and the swell was smal but with good sequences in the middle tide. All the heats were all completed since 9h till 15h between the two sites of the championship. On the North Site we had Junior HP, Women IC and Junior IC. On the South Site, we had Men IC, Men HP (prelim.) and Men IC. Tomorrow is expected one of the best days of surf of the competition - great swell, low wind and excellent wave sequences.



PROGRAM FOR TOMORROW - 27.09.09



- 8.00h: Team liders Meeting
- 8.30h: Competitors breifing
- 9.00h - Competiiton starts: Men HP, Junior HP, Masters HP and Women HP.



FIRST RESULTS AND STATISTICS OF THE EVENT
CLICK HERE
!

Below, some more GREAT photos of Tim Harvey.


TIM HARVEY
http://www.photof8.co.uk

Paulo Simões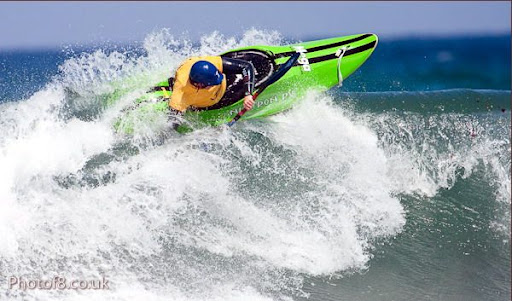 José Piñeiro



Edu Etxeberria
-----



FOTOS KAYAKSURF.NET







CAMPEONATO MUNDIAL DE KAYAKSURF 09

/

WORLD KAYAKSURF NEWS



Boas ondas!

luis pedro abreu
www.kayaksurf.net

Etiquetas: KAYAKSURF, MEDIA PARTNER, MUNDIAL 09, PORTUGAL, SANTA CRUZ OCEAN SPIRIT 09, WORLDS 09