OPEN KAYAKSURF & WAVESKI / Santa Cruz Ocean Spirit 2010 / Last Day
OPEN INTERNACIONAL DE KAYAKSURF & WAVESKI / TERCEIRO e último DIA



Edu Etxeberria



Neste sábado, decorreram as finais de que restavam: Kayaksurf Femininos, Júniores, Masters e HP. Na parte da manhã, cumpriram-se os heats dos três primeiros e, depois de uma pausa para que a maré começasse a descer, foram retomados os trabalhos às 17.00 para a grande final de HP. As condições foram excelentes com ondas e ausência de vento praticamente todo o dia. As ondas oscilaram entre o meio metro e um metro mas... perfeitas. Durante este dia também tivemos paddle-board, kayak de mar e estreia absoluta de raft nas ondas. Na cerimónia de prémios (20.00h), ainda tivemos a coroação do Waterman deste Ocean. Domingo ainda teremos mais uma modalidade com pagaia: surfski. Mas vamos aos resultados de hoje com vários portugueses no pódio...

This saturday we run the final heats of women, juniors, masters and HP. Great swell, no wind and the beach full of people to watch all the show. During the morning, we ran the finals of women, juniors and masters. After a break wainting for the low tide, it took place the grand finale of HP on 5pm. What a great show! Besides kayaksurf, we also saw this saturday on the beach sea kayaking, paddle-board and rafts on the waves... yes! Rafting boats just for playing in the waves. On the ceremony award, we also have crowned the Ocean Spirit Waterman of this year. Loads os photos for publishing but, first, check the results...



André Resende & João Maia
andreresende.com / mayasurfshots.com
INTERNATIONAL OPEN KAYAKSURF & WAVESKI / OCEAN SPIRIT / RESULTS 3rd Day

KAYAKSURF HP


Edu Etxeberria
1.Edu Etxeberria (Basque Country)
2.Urko Otxoa (Basque Country)
3.André Pinto (Portugal)
4.Miguel Carvalho Portugal)


Miguel, André and Urko

5.Jule Arrizabalaga
5.Xabi Olano
7.José Piñeiro
7.Jack Horwell
9.Francesco Socci
9.Pedro Castro
9.Oskar Martinez
9.Stefano Bellotti
13.Teresa Carranza
13.Maurício Borsari
13.Marc Woolward
13.Ainhoa Tolosa
17.Jon Fernandes
17.Iker Sansinemea
17.Luca Cornero
17.Garazi Iturralde
17.Philip Watson
17.Francisco Saraiva
17.Ed Long
17.Julen Seco
25.Rafael Figueiredo
25.Gabriele Dellacasa

KAYAKSURF JUNIORS HP


Julen, Miguel, Julen A. and Jon

1.Miguel Carvalho (Portugal)
2.Jon Fernandez (Basque Country)
3.Julen Arrizabalaga (Basque Country)
4.Julen Seco (Basque Country)

WOMEN KAYAKSURF HP



Teresa, Ainhoa and Garazi

1. Ainhoa Tolosa (Basque Country)
2.Teresa Carranza (Basque Country)
3.Garazi Iturralde (Basque Country)

MASTERS HP



Maurício, José and Bruno

1.Bruno Melo (Portugal)
2.Maurício Borsari (Brasil)
3.José Piñeiro (Galiza)

TROFÉU WATERMAN / WATERMAN TROPHY



Edu Etxeberria

1.Edu Etxeberria - Basque Country (kayaksurf + waveski + surf)
2.Bruno Melo - Portugal (waveski + kitesurf + paddle-board)
3.Mathieu Jonneaux - France (kayaksurf, waveski and skimming)
4.Philip Watson - England (kayaksurf, waveski, paddle-board)

- Soma das pontuações de três modalidade praticadas pelos atletas
- Sum of the scores of three sports practized by the athletes

ALGUMAS FOTOS DO DIA DE HOJE / SOME PHOTOS OF TODAY



André Pinto



Julen Arrizabalaga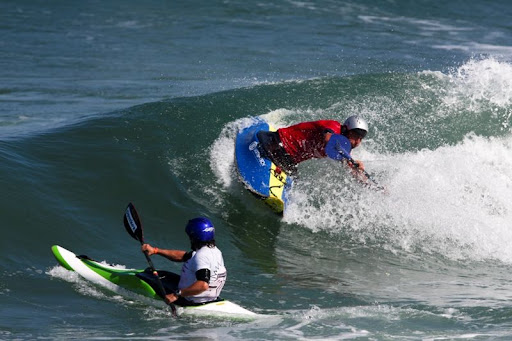 André Pinto and Urko Otxoa



Miguel Carvalho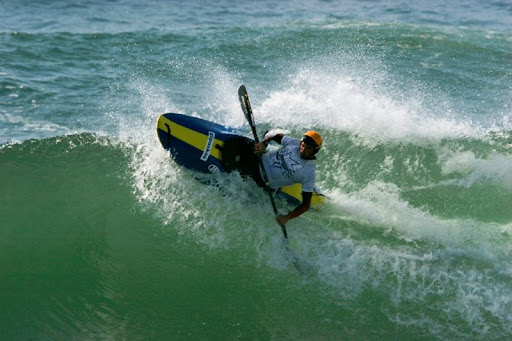 Edu Etxeberria



Urko Otxoa



Bruno Melo and Miguel Carvalho



Ocean Team



Navio Beach FULL of people watching the FINALS!!

MAIS FOTOS AQUI / MORE PHOTOS HERE:



SANTA CRUZ OCEAN SPIRIT 2010

Boas ondas!

luis pedro abreu
http://www.kayaksurf.net/
Etiquetas: KAYAKSURF, MEDIA PARTNER, OPEN10, SCOSF10, WAVESKI