Kayaksurf / New Interview / Miguel Carvalho - IC Winner in Portugal 2010
NOVA Entrevista / Miguel Carvalho: Vencedor CNKW10 Classe IC

Miguel Carvalho / photos by André Resende
É o primeiro dos três vencedores do Circuito Nacional de Kayaksurf e Waveski 2010 a ser entrevistado este ano. Miguel Carvalho dá-nos a terceira entrevista (!!) e continua em grande forma ;) Mais em baixo, link directo para a entrevista e algumas fotos do craque da Watertech.

It's the first interview of the three portuguese winners of 2010 kayaksurf & waveski circuit. Miguel Carvalho belongs to Watertech Team and won in Kayaksurf IC. Check out the interview and below, some more photos. Enjoy it!

CLICK:



--------



André Resende

www.andreresende.com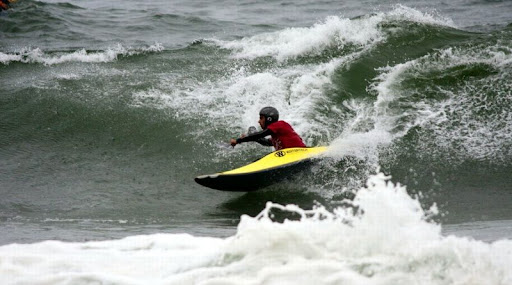 PARABÉNS MIGUEL!!
Etiquetas: CNKW10, IC, KAYAKSURF, PORTUGAL, PROMO ENTREVISTA, WATERTECH