MEET MARC WOOLWARD / OUR NEW "NEWS TEAM" MEMBER
MARC WOOLWARD / NEWS TEAM KAYAKSURF.NET / FOTOS DE CAROLINE JANGANANT

Marc Woolward




O novo elemento da nossa NEWS TEAM



Descobrimos Marc Woolward devido às grandes fotos de Caroline Janganant, sua mulher. De facto, para além de ser um talentoso kayaksurfista, Marc tem a sorte de ter casado com uma grande fotógrafa. Este inglês de 39 anos só descobriu o kayaksurf em 2004 devido a uma visita casual à fábrica da Mega. A partir daí, Marc – que já pagaiava kayaks de mar – rendeu-se ao kayaksurf.

Surfa habitualmente por Cornwall com Sam Davenport - vencedor da Taça do Mundo 2008 - e Jack Barker (ambos da selecção inglesa de kayaksurf). Não gosta particularmente de competir mas, mesmo assim, sacou um 5º lugar em HP no ano passado na maior prova do mundo do kayaksurf: Santa Cruz Kayaksurf Festival, Califórnia. Adora viajar de kayak na bagagem e gostou bastante da Taça do Mundo do ano passado em França. Começou pelo bodyboard, passou para os kayaks e agora quer experimentar o kneeboard. Já surfou pelos EUA, Marrocos, Irlanda do Norte, País Basco, Portugal, França (…) e adora as ondas da Califórnia, Mundaka e Marrocos. E quanto a uma nova visita ao nosso país? É já este ano!

Temos grandes fotos de Marc tiradas em Santa Cruz, Hawaii e Marrocos. Vamos começar pela viagem africana que o casal fez no início deste ano.

Fotos: Caroline Janganant / http://www.janganant.com/

Agadir, Marrocos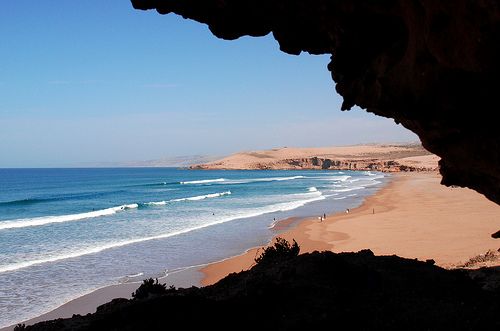 Tamri, Agadir. Marrocos

Meet Marc Woolward, our newest member of the "News Team". He sent us several photos from Santa Cruz, Hawaii and Morocco. Let's see the first package from Morocco (surf trip, January 2009).



Great photos by Caroline Janganant /
http://www.janganant.com/
Name: Marc Woolward
Age: 39
Occupation: I make Computers do cool things
Address: I live in Brighton on the Southcoast of England, where I coach surf kayaking at Martlet Kayak Club. The waves are inconsistent, weak, and small here but you can still find some super fun, fast waves if you are at the right place at the right time (a Brighton secret) and there is a growing crew of keen surf kayakers down here. I travel to Bude in Cornwall (the new home of Mega kayaks) for most of my surfing, and have been regularly surfing with Sam Davenport and Jack Barker from the England team this winter.


Paddling since: I first sat in a kayak in 2001, at the grand old age of 31. I was a keen bodyboarder and kayaking was a way to be in the ocean when there were no waves. I was older then than most of the guys I surf with now, guess I was a late developer.

Kayaksurf since: I played in the sea since 2001, but I suppose I started surf kayaking from 2004 following my first visit to the Mega factory. I was really, really bad for a couple of years after that.

Best results in the competition scene: For me, competition is only a very small part of the sport - I don't particularly enjoy the (self imposed) pressure or rarely surf to my potential. I only started to compete at the suggestion of Buck Johnson to surf Steamer Lane without the usual hassles (at SCSKF). I was therefore really stoked to place 5th in the HP Open Division at 2008 SCSKF. The waves were big, heavy, and challenging and the standard of competition really high so I was really proud to do so well. The sport of Surf kayaking is about travel, discovery, meeting new friends and being in the ocean although I'll always try to be at the Santa Cruz festival which is a great celebration of our sport. I also love the idea of the Worldcup (I placed 7th in the British qualifying heat in 2008) if we can continue to take it to the best spots on the planet.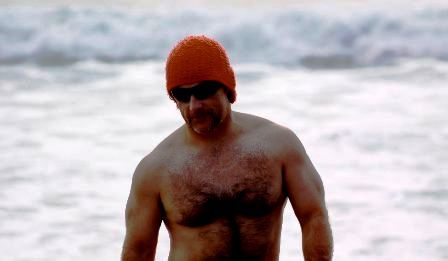 Marc

Other sports: When its flat, I get my adrenaline fix from Mountain Biking, a nice downhill section releases those same endorphins! To improve my surfing, I'm learning yoga with Caroline although years of lifting weights hasn't improved my flexibility! I still run whitewater on occasion although I prefer to kayak my previous favorite bodyboarding waves now, and I'm also inspired by Buck to try kneeboarding soon.


Countries where you have been kayaksurfing: Travelling to new places is an essential part of the sport for me. I have been lucky enough to spend a lot of time surfing in Northern California which is an awesome place to learn the sport from some of the best in the world. I have also kayak surfed several times in Morocco, France (Ille d'Olleron for the Worldcup), Basque Country (Bakio and Mundaka), Ireland, Jersey, and had a great adventure in Baja in 2007 with Buck and Mark Pastick. I have board surfed in Portugal and the Caribbean, and would love to return with a kayak. My favorite waves would include Indicator Point at Santa Cruz, Moss Landing on Monterey Bay, Kilcummin and Easky in Ireland, Mundaka, and the reefs between Anka Point and Killers in Morocco.



Personal website: Too busy surfing to build a website :-), but can be found Facebook or starting trouble on Boatertalk Surfzone.

And about the Worlds in Portugal... do you come till here? I do plan to take a trip out to Portugal very soon, although whether I can make it to the Worlds is still a question. 2009 will be a year of many changes for me and time will tell if I can make a trip in the middle of Summer. I will let you know, Luis.

Thanks a lot Marc!
----------------------


Etiquetas: ENTREVISTA, INTERVIEW, KAYAKSURF, MARROCOS, NEWS TEAM