WORLD KAYAKSURF 09 REPORT / RESULTS FROM MONDAY AND PROGRAM FOR TOMORROW
MUNDIAL DE KAYAKSURF / RESULTADOS de SEGUNDA E PROGRAMA PARA AMANHÃ
Photo by Tim Harvey



Conforme se previa, o dia de hoje teve grandes ondas no início da manhã. O primeiro heat começou às 9.30m no site principal da Praia de Santa Rita com direito a sets perfeitos de 2.5mt. Darren Bason, Jack Horwell e Dave Speller deram logo espectáculo na primeira bateria a ir para a água com direito a banhos por parte do vencedor do heat - Dave Speller. Ejectou após um enorme close-out que impressionou toda a praia. À medida que a manhã subia no tempo, o vento aumentava e, por volta das 13.30, entraram na água os kites para que aproveitaram para disputar as finais do Mundial. Quanto ao kayaksurf, algumas pagaias partidas, alguns surfkayaks a precisarem de assistência e muito espectáculo nas ondas.

Hoje decorreram os heats da categoria HP nas classes Homens, Júnior e Masters. Uma nota positiva para os portugueses Bruno Melo (Masters HP) e Miguel Carvalho (Junior HP) que passaram as suas baterias (Migas foi o primeiro no heat contra dois ingleses).

PROGRAMA PARA TERÇA FEIRA, 28.09

- 8.00h: Reunião com os Capitães de Equipa
- 8.30h: Briefing com os atletas
- 9.00h: Início da competição

Categorias em prova: Mulheres HP, Homens HP + Equipas

Esta terça, teremos quase todos os portugueses na água!

RESULTADOS ATÉ AO DIA 27 DE JULHO AQUI!

Mais fotos de Tim Harvey e kayaksurf.net em baixo.

---------

Like we said yesterday, we had today a great swell in the early morning with good sets of waves of 2.5mt. First heat was at 9.30 am in the main site of Santa Rita Beach. Darren Bason, Jack Horwell and Dave Speller gave a great show in the first heat where Speller won. Huge close-outs broke some paddles and damaged some boats but, fortunately, with great spectacle and no more consequences. By 13.30h, the wind was already strong and the kitesurf worlds had to take the chance to run their finals. Today, we had HP heats on Men, Junior and Masters.



PROGRAM FOR TUESDAY, 28.09



- 8.00h: Team Liders Meeting
- 8.30h: Brifing with athletes
- 9.00h: Competition starts

Today in the water: Women HP, Men HP and Team Event at the afternoon.

NOW, SEE ALL THE RESULTS TILL JULY 27 CLICKING HERE!

Below, you can see more photos by Tim Harvey and kayaksurf.net. Enjoy it!


TIM HARVEY
http://www.photof8.co.uk/

Miguel Carvalho



Darren Bason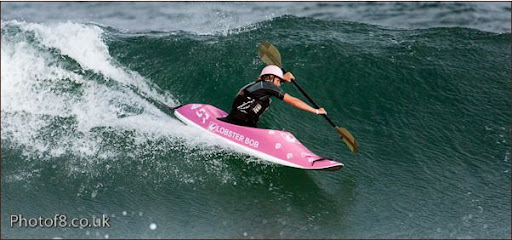 Naomi James



Gary Adcock



Jonny Bingham



Miguel Carvalho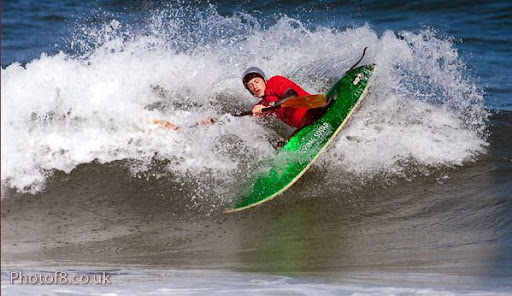 Corin King



Adam Harvey



Some more photos of the event by kayaksurf.net:





Jonet, the main tower speaker, with one broken paddle he wanted for souvenir.



Boat reparing Team I



Boat reparing Team II



The commercial area of the event



Main Site of Santa Rita Beach / 27.09.09 / 9.00 am


Etiquetas: KAYAKSURF, MUNDIAL 09, PORTUGAL, SANTA CRUZ OCEAN SPIRIT 09, WORLDS 09