NEW OPENING PHOTO by TIM HARVEY
NOVA FOTO DE ABERTURA / URKO OTXOA by TIM HARVEY
Urko on the right and side with the Trophy - World IC Champ / Photo by cardeli.com

Mais uma grande foto de Tim Harvey. Desta vez, Urko Otxoa, actual campeão mundial classe IC, a surfar um Mega Bullitt S na praia de Santa Rita. Urko é uma das nossas próximas entrevistas. Aproveitamos para pedir desculpa pela demora na publicação das matérias que temos em produção mas... é bom sinal! A nossa NEWS TEAM não pára e as NEWS continuam a promover cada vez mais o nosso desporto.



One more great photo by Tim Harvey on the opening photo. This time, Urko Otxoa, former IC World Champion surfing in the Portugal Worlds 2009 in Santa Rita beach. We take this chance to appologize for the delay on the interviews that we already received... you see, lots of work with the (huge) amount of material that we have been receiving. It's good news! Our NEWS TEAM keep sending us with tons of material and the interviews will be published in their time. Thanks a LOT!!
CLIQUEM PARA VER A NOVA FOTO
CLICK BELOW AND CHECK THE NEW PHOTO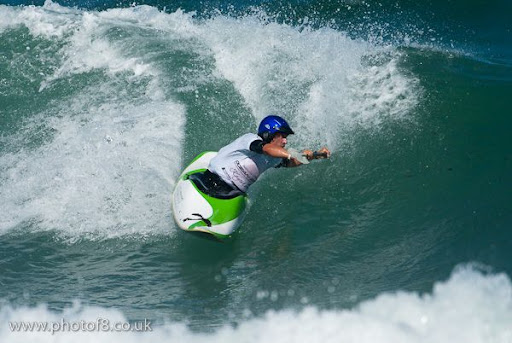 Urko Otxoa by Tim Harvey

KAYAKSURF GALIZA / NEWS
Boas ondas!
luis pedro abreu
www.kayaksurf.net