OPHION PADDLES / Review by Darren Bason
PAGAIAS OPHION / A opinião do Campeão do Mundo Darren Bason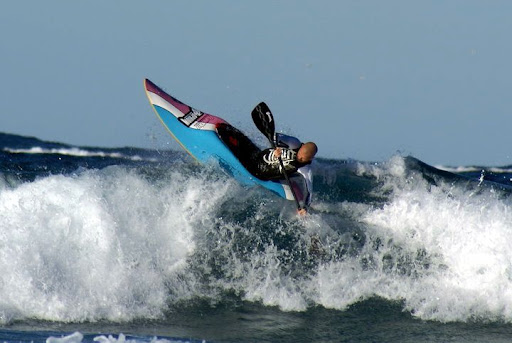 Photos by Random Kayaks



Darren Bason é patrocinado pela OPHION desde o início do ano e a Random representa a marca eslovena de pagaias na Austrália. Depois do report de Paulo Simões - que surfa com a primeira OPHION a vir para Portugal - fiquemos com a opinião do Campeão Mundial Darren Bason. Recordamos que a RPF KAYAKS é a representante das pagaias OPHION para Portugal e Rui Fonseca já recebeu material!!



Darren Bason is sponsored by OPHION paddles since the beginning of this year. His brand - Random Surfkayaks - represents the eslovenian paddles for Australia. After the review of Paulo Simões - he paddles with the first Ophion that came to Portugal - here is the review by the World Champ Darren Bason.



---------

"My OPHION Rapture"


by Darren Bason



I have been paddling surf kayaks for over 10 years and have travelled the world competing at all levels with some success. I have always tried to have the best / newest kit which helps with my performance. I need to have kit I can rely on in all conditions and the most important piece of my equipment is the paddle I use , with out your paddle you are up sh"( creek so to speak ).

My paddle needs to be strong , light and tough and also have good pulling power for the quick acceleration speed needed to catch waves and also a good blade to use for the turns and support needed in the surf. My choice of paddle is "the new to the world of extreme kayaking " Ophion paddles which are hand made in Slovenia so far in my quest for the perfect paddle this is pretty much spot on . I use there RAPTOR blade with a cranked shaft and it does all the things I need. The quality is perfect with full carbon kevlar shafts both cranked and straight and a choice of raptor blades small , medium and large looks pretty damn good and it has a silver weave through it giving it a bling effect (lol) out of all the paddles i have used in the past the Ophions seem to be a league above the rest.



Darren Bason paddles an OPHION RAPTURE

The cranked shaft had really helped with an injury I had to my forearm and seems to give me more pulling power. When paddling the blades are a great shape and with a medium size it has got plenty of power and the thickness on each end of the blade being thicker than any other blades I have scene they will be great for white water ( scraping on rocks etc). I have been using mine for over 2 months and they have no marks chips of dings.

If you fancy a new paddle in the future check the Ophion paddles out as they have a good range, fancy colours and a budget for all these paddles will last you and impress you for sure.


CLICK:


Thanks Darren!



KAYAKSURF PHOTOS

Boas ondas!

luis pedro abreu
http://www.kayaksurf.net/