WAVESKI SURFING WORLD TITLES by PENNY BEDFORD and STEVE FARTHING
PREWORLDS NEWS / REPORT de Steve Farthing com Fotos de Penny Bedford


Penny Bedford - a autora da grande foto do cartaz da Session 2009 - juntamente com Steve Farthing (mais um elemento da nossa NEWS Team), vão-nos enviando as últimas que se passam do outro lado do hemisfério no Mundial de Waveski. O evento ainda não começou (só no dia 5) mas as fotos dos treinos já impressionam. Vejam esta grande sequência de Steve fotografado por Penny... um luxo!

One more report directly from Australia where will start on 5th of this month the Waveski World Titles. For now, just the pre-world trainnings. Check out Steve Farthing report and Penny photos. The sequence of Steve is simply... awesome!






WORLD WAVESKI TITLES / Pre-Worlds report by Steve Farting + Penny Bedford Photos




Tuesday 1st September 2009



Bit of a waveski crowd in the surf this morning. Blair Moore, Ben John, Damien Vickery, Tyler Laustern, Lisa Ryan, myself and the guys from Guadaloupe. Everyone was pulling big moves but I thought the standout was Virgil Humbert, with his repetoir of radical twisting aerials. Conditions improved on yesterday with 3 to 4 foot peaks coming through. Fletcher Burton had the water camera out and I think he captured a few special shot that we will try and get a few up on the site.

Mathieu Babarit , Caroline Angibaud, The Cambells and Andre Burger have arrived. Andre paddled out for a later session, the water is still a bit chilly and he's out there in his boardies.

Am going out for a high tide session at 4, until tomorrow.

Steve Farthing

---

Penior Photography is the official photographer for this years World Waveski Surfing Titles 2009.

This Premiere Waveski Event is Being held at Emerald Beach, Coffs Harbour, Australia. Current World Champion Rees Duncan, will be defending his World Title against the best Waveski Surfers in the world at this keenly anticipated international event.



Purchasing images from World Waveski Surfing Titles 2009

-
HERE
.



STEVE FARTHING GREAT SEQUENCE by PENNY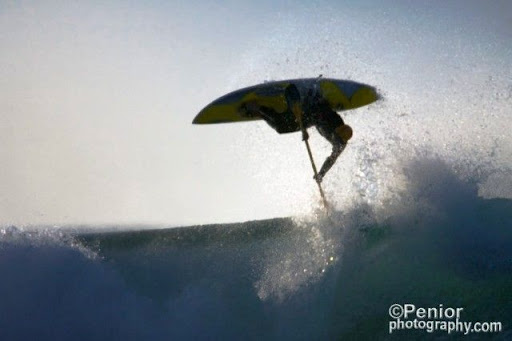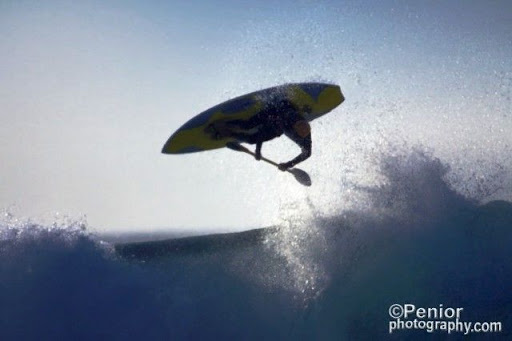 Thanks a lot and all the best for the event!
Etiquetas: AUSTRALIA, NEWS TEAM, WAVESKI WORLD TITLES 09