FREESURF MAGAZINE / ONLINE EDITION AVAILABLE NOW
REVISTA FREESURF / AGORA COM EDIÇÃO ONLINE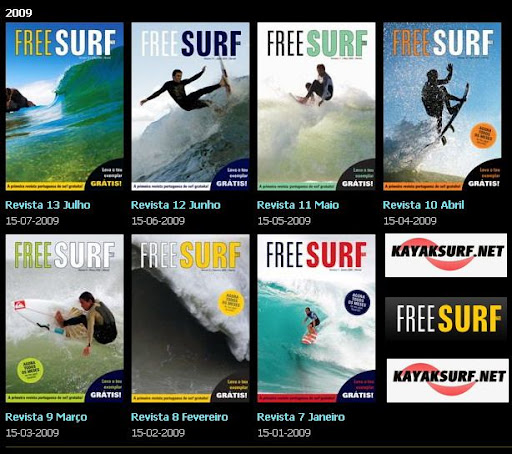 Para os mais distraídos, a revista FREESURF - parceiros kayaksurf.net - está agora disponível com edição online e respectivo arquivo de números anteriores. Está tudo no portal SURF do Sapo. Na edição anterior, na secção kayaksurf.net, destacámos o report sobre o Mundial. Na edição deste mês, as páginas vão para Tim Harvey... em breve ficarão a saber tudo!

Vejam a secção FREESURF no Sapo AQUI!



FREESURF MAG is now online with all the editions (passed numbers included). It's the first surf magazine that has a surfkayaking section thanks to the collaboration that have with kayaksurf.net. Last edition was about the Worlds and this month, we'll see Tim Harvey's great work. Click

HERE

and see FREESURF Mag online!







NOVA ENTREVISTA

/

NEW INTERVIEW



Boas ondas!
luis pedro abreu