WORLD KAYAKSURF 09 REPORT / FINAL RESULTS
CAMPEONATO DO MUNDO DE KAYAKSURF 2009 / PORTUGAL OCEAN SPIRIT
Last day of the event! / Photo: cardeli.com



Depois de 8 dias de competição entre 157 atletas, 12 equipas e 15 países, eis que chega ao fim o Mundial de Kayaksurf 2009. O dia de hoje amanheceu com chuva e vento de sul e as condições meteorológicas pareciam não querer mudar mas, à tarde, lá surgiu o sol. As finais "Individuais" concluiram-se conforme o previsto e eis agora os resultados gerais. Conforme devem calcular, todos temos centenas de fotos e horas de filme para editar... para já, aqui fica a listagem das classificações deste Mundial. O júnior Miguel Carvalho, o único português a chegar às finais, ficou num honroso quarto lugar em HP. Para a primeira participação num Mundial, muito bom!! Parabéns Miguel!
Durante a semana, mais fotos e algumas particularidades deste Mundial.




CIRCUITO NACIONAL DE KAYAKSURF E WAVESKI (CNKW)



Decorreram hoje as baterias iniciais da terceira prova do CNKW. Cinco dos participantes inscreveram-se somente na classe waveski e os restantes 17 participaram nas duas classes. As condições não foram as melhores devido ao vento forte que até permitiu a realização das finais do Mundial de Kitesurf. Amanhã, as baterias reeniciam às 11 da manhã e a entrega dos troféus está agendada para as 18 horas.

-------

After eigth days of competition between 157 surfkayakers, 12 Teams and 15 countries, the Worlds come to the end. We had today a cloudy morning with some rain (soft) but, in the afternoon, the sun appeared as usual. We run today all the "Individual" Finals as was programed and here are the general results. As you can imagine, we all have thousands of pictures (well... some of us because my camera has disappeared) and loads of video. For now, check the main results of this Worlds and, during the next days, we'll post pictures, videos and all more news about this great event.

This sunday will be the Finals of the Portuguese Kayaksurf and Waveski Circuit during the day (Ocean Spirit Time!!).
Personally, I hope that you all enjoyed the event! A special THANKS to Tim Harvey for all the incredible photos. The same to Cardeli, Pete Copp, and Steve Farthing for the great photos you sent during all this days and that will continue to be published in the next few... weeks!



TIM HARVEY

If you want these or others, there are many more photos on display at Tim website, http://www.photof8.co.uk/ , and that if anyone wishes, you can buy copies from Tim Harvey (either prints or electronically).




England Team 2009 Worlds Champion / Photo: Pete Blenkinsop

TEAM EVENT

1- ENGLAND
2- EUSKADI / BASQUE COUNTRY
3- NORTHERN IRELAND
4- JERSEY AND THE CHANNEL ISLANDS
5- Wales
6- Scotland
7- USA West
8- USA East
9- Ireland
10- Portugal
11- Japan
12- Galicia




Men HP Podium / James, Nathan, Dave and Edu / SCOS cardeli.com



Dave Speller / Photo: Tim Harvey

MEN HP

1- David Speller (Jersey and the Channel Islands)
2- Edu Etxeberria (Basque Country)
3- Nathan Eades (Wales)
4- James Hawker (England)



Men IC Podium / James, Jonny, Dessie and Urko / Photo: SCOS cardeli.com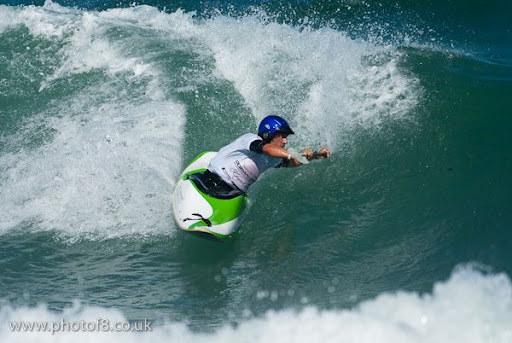 Urko Otxoa / Photo y Tim Harvey

MEN IC

1- Urko Otxoa (Basque Country)
2- Dessie McGlinchey (Northern Ireland)
3- Jonny Bingham (Northern Ireland)
4- James Hawker (England)



Women HP Podium / Devon, Emma, Naomi and Rhiannon



Naomi James by Tim Harvey

WOMEN HP

1- Naomi James (Wales)
2- Rhiannon Woodman (Wales)
3- Emma Wynter (England)
4- Devon Barker (USA West)



Women IC Podium / Rhiannon, Lindsay, Alisa and Ainhoa

Ainhoa Tolosa by Tim Harvey

WOMEN IC

1- Ainhoa Tolosa (Basque Country)
2- Alisa McDougall (Jersey)
3- Lindsay Usher (USA East)
4- Rhiannon Woodman (Wales)



Master HP Podium / Andrew, Jim, Stephen and Gary / Photo SCOS cardeli.com



Steve Farthing / photo: Tim Harvey

MASTERS HP

1- Stephen Farthing (Australia)
2- Gary Adcock (England)
3- Jim Grossman (USA West)
4- Andrew Wildman (England)



Jim Grossman by Tim Harvey

MASTER IC

1- Jim Grossman (USA West)
2- Gary Adcock (England)
3- Ian Sherrington (Scotland)
4- Stuart McGlinchey (Jersey)



Grand Master IC Podium / Wayne, Tim, John and Luis

GRAND MASTER IC

1- Luis Abando (Basque Country)
2- John Inglis (Scotland)
3- Tim Rowe (Jersey)
4- Wayne Waddington (USA West)



Grand Master HP Podium / Tim, Tom and Luis

GRAND MASTER HP

1- Luis Abando (Basque Country)
2- Tim Rowe (Jersey)
3- Russ Buskirk (USA East)
4- Tom May (USA East)



Junior HP Podium / Miguel, Adam, Jordan and Corin

Adam Harvey by Tim Harvey

JUNIOR HP

1- Adam Harvey (Jersey)
2- Corin King (Northern Ireland)
3- Jordan Thomas (Wales)
4- Miguel Carvalho (Portugal)



Junior IC Podium / Jonathan, Andy, Corin and Eoin



Corin King / Photo: Gerald Mc Gahey

JUNIOR IC

1- Corin King (Northern Ireland)
2- Andy McClelland (Northern Ireland)
3- Jonathan Mount (England)
4- Eoin Keyes (Northern Ireland)



Santa Rita Beach by cardeli.com



Ocean Team! / SCOS by cardeli.com

CEREMONY PHOTOS by Sofia Barata




ALL THE EVENT LIVE ON OCEAN SPIRIT TV HERE!
ALL THE RESULTS / FINALS - CLICK HERE!

You can check some more reports on:

http://nisurfkayak.com/blog
http://www.drugfreelifestyle.com/
http://jbkayak.blogspot.com/
http://www.eskasurf.com/
http://www.jacksonkayak.com/articles/article.cfm?directory=articles09&article=200907243
http://www.surfkayaking.com.au/surf_kayaking/world_surf_kayak_champs_2009.html



CAMPEONATO NACIONAL DE KAYAKSURF & WAVESKI 09 / NATIONAL KAYAKSURF NEWS + WORLDS 2009

Boas ondas!

luis pedro abreu
http://www.kayaksurf.net/

Etiquetas: CNKW09, KAYAKSURF, MEDIA PARTNER, MUNDIAL 09, PORTUGAL, SANTA CRUZ OCEAN SPIRIT 09, WORLDS 09