KAYAKSURF WORLDS 2011 - TWO OFFICIAL PROPOSALS
CAMPEONATO MUNDIAL DE KAYAKSURF 2011 COM DUAS PROPOSTAS OFICIAIS EM JOGO



SCOS / photo: cardeli.com



Já com saudades do Mundial de Kayaksurf, começam agora a chegar as NEWS em jeito de rescaldo. No último dia de prova, Pete Blenkinsop, da WSKA, confirmou oficialmente as propostas existentes para a realização do próximo mundial de kayaksurf - Costa Este dos EUA ou Austrália.

Darren Bason, inglês agora a viver na Austrália, apresentou os seus argumentos e afirma que a "ilha continente" necessita de um Mundial para impulsionar a modalidade num dos paraísos mundiais dos desportos de ondas. Joey Hall e Spencer Cooke, Costa Este dos EUA, apresentam uma opção economicamente mais viável mas também mais sujeita às intempéries habituais por aquelas bandas. Em meados ou finais de Agosto, a WSKA (Associação Mundial de Kayaksurf), irá decidir de ficará por alguma destas alternativas ou então, poderá surgir com outro local alternativo. Aliás, a hipótese de uma terceira alternativa ganhava força nos últimos dias no seio do campeonato porque, a bem dizer, havia muita gente insatisfeita com qualquer uma das candidaturas. Vamos esperar para ver!

Entretanto, mais algumas imagens das finais por "Equipas" na sexta, dia 31 de Julho, que ainda não tínhamos publicado.

Already missing those incredible days in Santa Cruz, time now to update all the NEWS about the Worlds (and all the other material). In tha last day, Pete Blenkinsop confirmed to us that are, at this moment, two official proposals for the next Worlds - USA East and Australia.

Darren Bason, now living in Australia, defends that the "big island" needs the championship to promote our sport in one of the great surf paradises on earth. Joey Hall and Spencer Cooke presented a more economical proposal but with some peopleo saying that the waves are not too consistent. Summarizing, we'll have to wait till the end of this month so the WSKA committee says if any of these countries or any other, will reveive the next Worlds. Let's wait!



Meanwhile, here are some more pics from the Team Event Finals (July 31).




If you want these or others, there are many more photos on display at Tim website, http://www.photof8.co.uk/ , and that if anyone wishes, you can buy copies from Tim Harvey (either prints or electronically).



James Hawker



Edu Etxeberria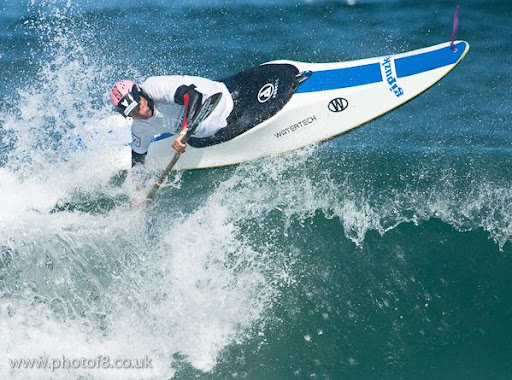 Edu Etxeberria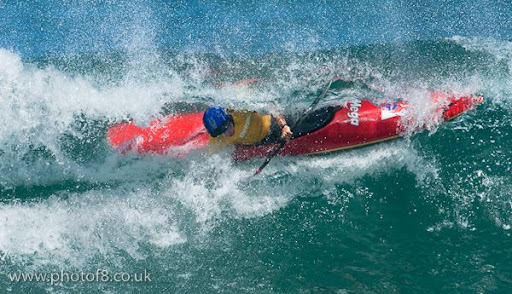 Urko Otxoa



Chris Harvey



Stephen Farthing



Pete Blenkinsop



Nathan Eades



Gary Adcock



Chris Hobson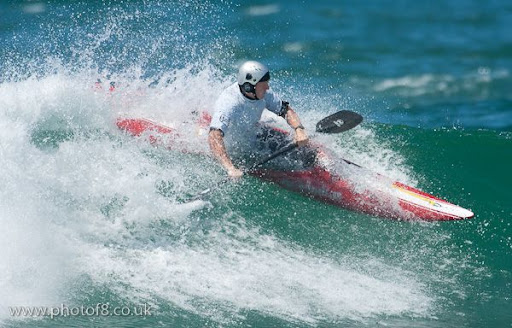 Jonny Bingham



Adam Harvey

Thanks Tim!

You can check some more reports on:

http://nisurfkayak.com/blog
http://www.drugfreelifestyle.com/
http://jbkayak.blogspot.com/
http://www.eskasurf.com/
http://www.jacksonkayak.com/articles/article.cfm?directory=articles09&article=200907243
http://www.surfkayaking.com.au/surf_kayaking/world_surf_kayak_champs_2009.html
http://kayaksurfclub.zip.net/



O MUNDIAL DOS PORTUGUESES

/

PORTUGUESE ON THE WORLDS



Boas ondas!

luis pedro abreu
http://www.kayaksurf.net/

Etiquetas: KAYAKSURF, MEDIA PARTNER, MUNDIAL 09, PORTUGAL, SANTA CRUZ OCEAN SPIRIT 09, WORLDS 09