KAYAKSURF FROM JAPAN by TOSHI NAGAOKE / KAI'TO
KAYAKSURF JAPONÊS por TOSHI NAGAOKE


Toshi vive em Shimoda, na costa oriental do Japão a 130 km SW de Tóquio. Tem o mar por perto e não passa uma semana sem ir três a cinco vezes para as ondas sem o seu surfkayak. Já nos deu uma interessante entrevista (link mais abaixo) e é um autêntico embaixador do kayaksurf japonês. Toshi faz parte da nossa NEWS TEAM e estava quase certo de que viria ao Mundial mas... infelizmente não pode vir. De qualquer forma, aqui ficam as mais recentes fotos que nos enviou esta semana.


Toshi is a great japanese surfkayaker. He gave us an interesting interview (link below) and now, sent us these pics from one of his surkayking sessions. He is also a member of our NEWS TEAM! Enjoy the photos.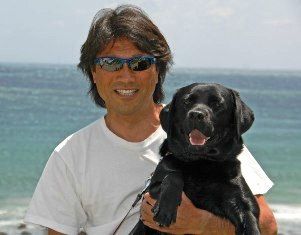 Podem recordar a entrevista de Toshi clicando em baixo /

Link for Toshi Interview

:




Thanks Toshi!!


KAYAKSURF SESSION / MEDIA