HUGE WAVE / GREAT RIDE with UNAI URIBEONDO - WATERTECH TEAM
UNAI NO SEU MELHOR AGORA TAMBÉM NA... WATERTECH!
Photos by Watertech Team



Não necessita de grandes apresentações. O basco vice-campeão da europa de waveski 2008 junta-se agora à W-Team. Conquistado pelas novas máquinas da Watertech, Unai já anda a dar show pelas ondas bascas. Em breve, teremos mais fotos e o vídeo. O W-Team está a rechear-se há uns meses com nomes bem conhecidos da cena internacional do kayaksurf. No waveski, para já, apresentam a nova "contratação" mas ainda há mais!! Esperem para ver...

One more great name joins Watertech Team - the basque raider Unai Uribeondo. He was the waveski vice European Champion in 2008 and now, surfs the brand new Waveski hi-performance (W-Guru). Every time he comes till Portugal, everybody stops to watch his surf... really awesome. Soon, more news about the new members of Watertech Team / Waveski. Now, enjoy the pics!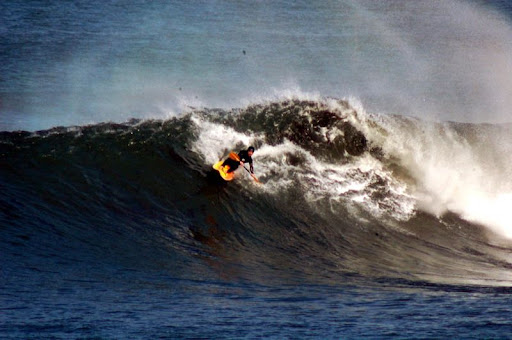 Matt Babarit e Unai Uribeondo in Ericeira, Portugal/ photo: kayaksurf.net
Cliquem em baixo e vejam os novos Waves

/

CLICK below and check the new waveskis: